FitVille Men's Winter CozyCore Boots V3
👉 Get 20% Off With Code: GIFT20 Copy
Free shipping over £75
Order takes 7 - 15 days to arrive.
Warm & Cozy: Crystal velvet insole and fur-lined for a snug winter.
Slip-Resistant: The tread patterned rubber sole boosts traction.
Wide Width: Spacious toe box and soft lining for comfy, uncramped toes
Dual Adjustable Straps For High Instep: Customized fit for your unique feet.
8 Hours of Comfort: High-rebound EVA midsole guarantees unparalleled cushioning all day long.
Water-Resistant and Built to Last: Microfiber for cozy comfort, Oxford Fiber for durability and dryness.
FitVille Men's Winter CozyCore Boots V3 are the ultimate blend of warmth and comfort. With a roomy toe box and plush inner lining, say goodbye to cramped toes for good. Tailor your fit with dual adjustable straps, perfect for unique foot shapes and high insteps.
Winter won't stand a chance against the crystal velvet insole and fur-lined high top that keep you warm and snug. Beyond comfort, the boots offer lightweight cushioning and unbeatable slip resistance. With a high-rebound EVA midsole and a non-slip rubber outsole, walk confidently on any terrain, even when it's slick.
And let's talk material—our microfiber upper combined with Oxford Fiber not only insulates heat but also remains durable and water-resistant, season after season. These boots are ready to tackle winter. Gear up now for a season filled with cozy comfort and steadfast performance.
Upper: Oxford cloth + Faux Microfiber
Midsole: High rebound EVA midsole for better support
Outsole: Rigid rubber for solid gripping
Width: Wide/2E & Extra Wide/4E
Weight: Approximately 433 grams (based on a US size 9)
Origin: Designed with American ingenuity, manufactured with our Asian partners
We are eager to bring FitVille to the world by offering international shipping.
It normally takes 7-15 business days for orders to arrive. The recipient is solely responsible for any additional duties, taxes, fees, or VAT on international orders. Your order will be dispatched from the nearest warehouse with stock availability.
If, for any reason, your shoes aren't the perfect fit, please get in touch! Talk to one of our Sole Savers for expert fitting tips and guide. We are happy to offer an exchange or refund. For all eligible returns - please see our "30-Day Return Policy" below to learn more.
Comfortable to wear all day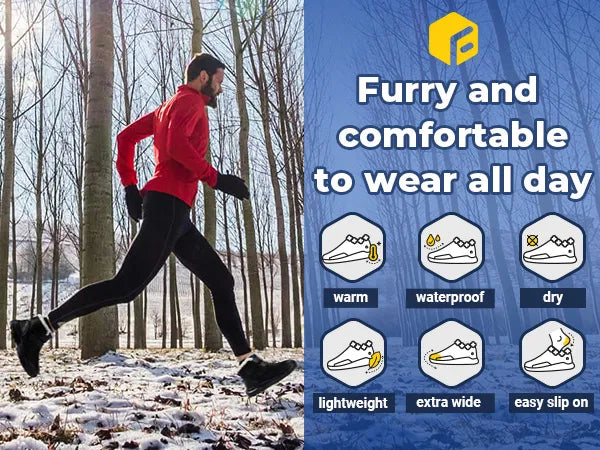 Lightweight enough not to costa strain on your legs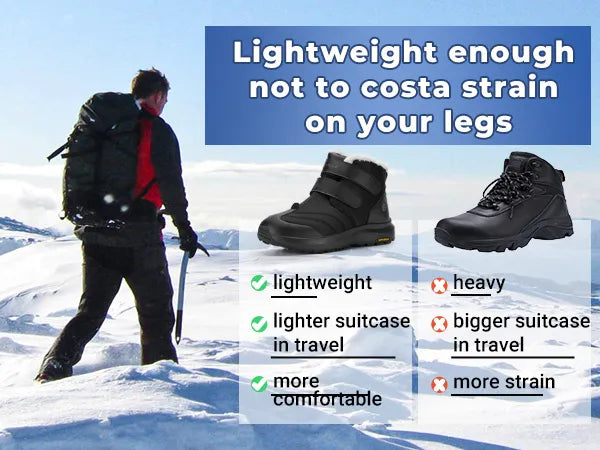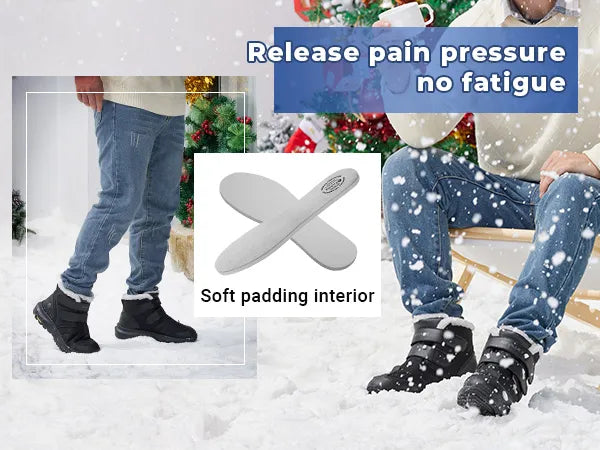 Questions & Answers
1. Why Choose FitVille Shoes?

Our patented PropelCore™ technology is a dynamic totality of the five core components: dual density sole, anti-skid rubber, heel ring, removable insoles, shock absorbing pad. PropelCore™ is our secret weapon in creating the most supportive shoes.

FitVille Comfort+™ technology puts comfort in motion. This advance technology follows the contour of your feet to enhance your movement.

Empowered by ErgoFit™ technology, FitVille shoes are of ergonomic designs that give you the amazing footwear experience. Springy cushioning minimizes impact and maximizes stability.
2. How long does it take to deliver?

On average it takes 7-15 business days for the order to arrive. However, some major holidays such as Easter, Labor Day, Thanksgiving, Christmas Day, and New Year's day; there will be some delivery delays to all international destinations. However we send all international parcels via a tracked express shipping service so vou will be able to check on the progress of your order while in transit.
3. What Are The Benefits Of Wide Toe Box Shoes?

Wide toe box shoes are an excellent option if you're looking for shoes that prioritize your foot health. It can improve your overall foot health, comfort, and performance.

Improved comfort

Wide toe box shoes allow your toes to spread and move freely, reducing the pressure on your toes and improving overall comfort.

Better balance and stability

You can feel a more steady and wider base of support by spreading out the toes, which can improve your overall balance and stability.

Reduced risk of foot problems

Wide toe box shoes reduce the risk of bunions, blisters, and other foot problems caused by tight shoes.

Improved blood circulation

Increases blood flow to the foot, reducing symptoms such as numbness.
Moisture-wicking
The boots are designed with a breathable upper material, allowing air circulation to keep feet cool and prevent moisture accumulation.
Fantastic boots
Have so much trouble getting shoe or boots that are fashionable for a 29 year old special need man these are great lovely boots very cosy on his feet will definitely buy from this buyer again good delivery and tracking
Breathable
The moisture-wicking lining helps to keep feet dry and comfortable, preventing sweat buildup and odor.
Durable
These winter boots are built to last with high-quality materials and craftsmanship, offering long-term durability and reliable performance.
Insulated
The boots have excellent insulation properties that keep feet warm even in extremely cold temperatures, ensuring comfort in winter conditions.